Brand new into the Preston store, we have the new Neat Acoustics Iota XPLORER, and we have to say we love them.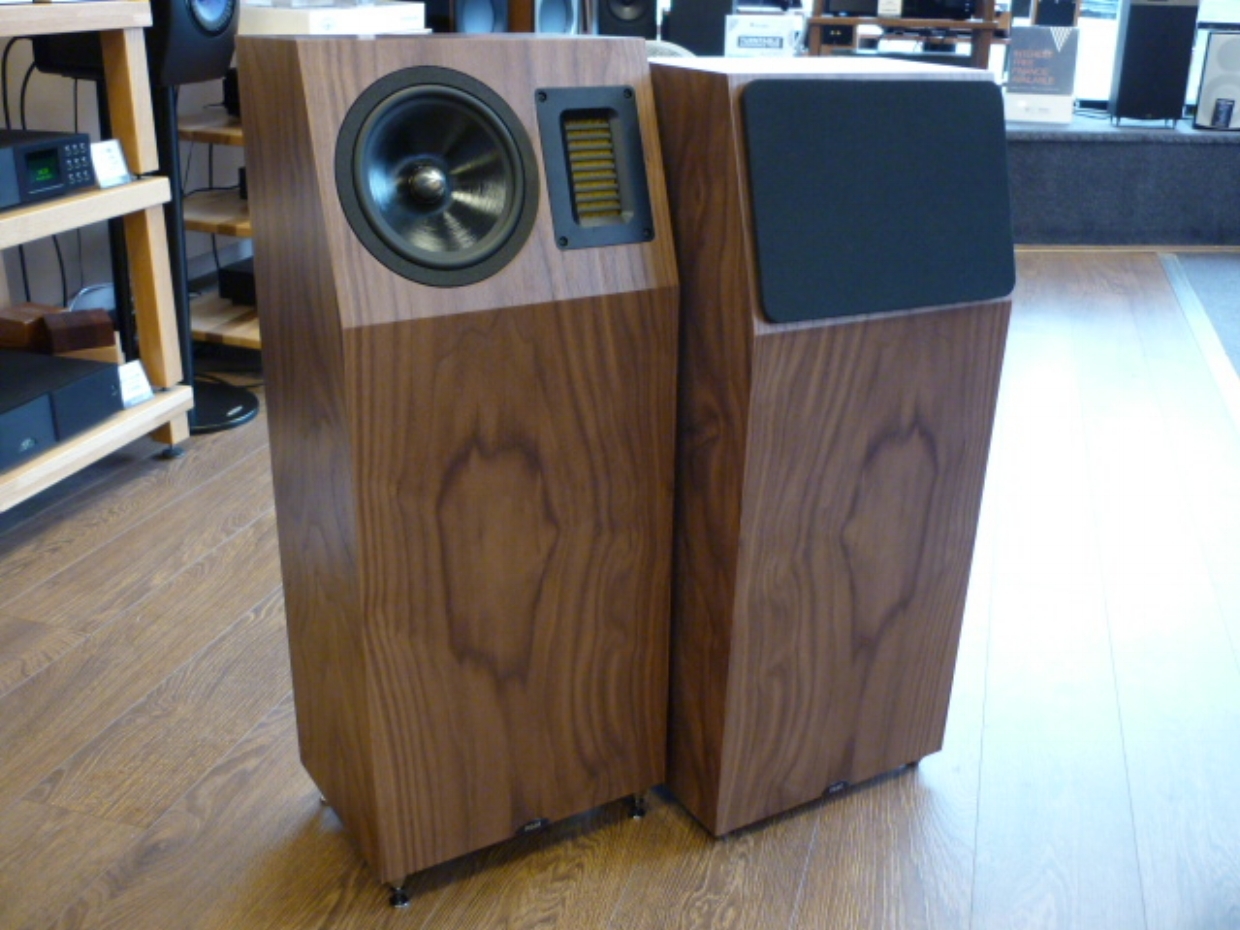 The bigger brother of the award winning and ever popular Iota Alpha, the Xplorer's are twice the size but use the same basic configuration as the Alpha's. The top section is sealed off from the lower and acts as a two way infinite baffle loudspeaker.
Situated in the base of the cabinet is an Iso-baric subwoofer to give this speaker some real depth with the lower frequencies.
We have found them to be a well balanced speaker that works well with a wide variety of electronics and are equally as forgiving with placement in any room environment to get a stunning sound.
The offset tweeter enables you to place the speakers with the tweeters either further apart from each other for a wide open soundstage or for a more concentrated image you can place the speakers in the room with the tweeters situated closer together.
We tried various types of music on them using the Naim Nova , Rega Elicit and Quad Artera electronics and all worked well but all giving a different presentation. The Neat Iota Xplorer's give fast and accurate soundstage but the separation between instruments has to be heard to be believed, they certainly brought a smile to our faces.
Supplied in the box are instructions, floor spikes, floor protection discs and a pair of magnetic grilles, we chose the American walnut finish but they are also available in Natural Oak, Black Oak and Satin White.
We look forward to playing them for you.
Ian, Gavin & Andy - Audio T Preston
Neat Acoustic loudspeakers are available from the following branches of Audio T:
Brighton, Cheltenham, Oxford, Portsmouth, Preston, Reading