Audioquest's Nighthawk headphones have been tweaked and enhanced...and have been reborn as the Carbon edition! We are going to take a closer look at the headphone and what you get as a package and give you some indication of the sound. Let your own ears be the judge!
Inside everything is kept safe and secure. Once opened you will find the user manual, pre-flight guide, cable (1.3m), 3.5mm adaptor, x2 ear pads and the headphones.
The pre-flight guide provides useful information like running in time (150 hrs), different tuning methods using either the leather (improved treble) or suede (enhanced bass impact) ear pads, cable button functions and best practice for looking after the silver plated plugs.
Above shows both the protein leather and ultra suede ear pads.
Here we have the 3.5mm to 1/4" adaptor & high performance long grain copper Audioquest cable (1.3m) with mic and smartphone control, terminated with silver plated plugs.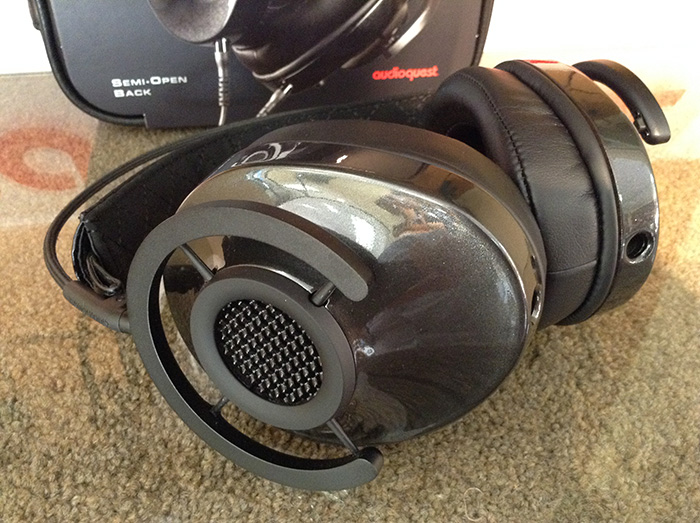 This picture shows the comfortable leather headband and deep ear pads which equates to long lasting comfort, you can even forget you're wearing them! The styling is beautiful.
The Audioquest Nighthawk Carbon headphones are exceptionally comfortable, with a more exciting sound when compared with the original Nighthawk's.
Bring some of your favourite music and come and have a listen!
Many Thanks
Simon, John, Claire & Mahmood
Audio T Enfield Tel: 0208 367 3132
Audioquest Headphones are available from the following branches of Audio T:
Brighton, Bristol, Cheltenham, Enfield, Manchester, Portsmouth, Preston, Reading, Southampton, Swansea, Swindon.