We are going to take a closer look at the new Sonos Playbase and compare it to the established and accomplished Sonos Playbar. Does the Playbase leave its older brother trailing behind? Read on to find out...
So to start with the Sonos Playbar has been designed to either sit in front of your TV or to be wall mounted whilst the Playbase sits underneath your TV.
You will need a rack or TV stand 72cm wide & 38cm deep to fit this BEAST.
The Playbar's is 90cm wide (which is very close to the width of a 40" TV to look uniform) and 14cm deep to house comfortably.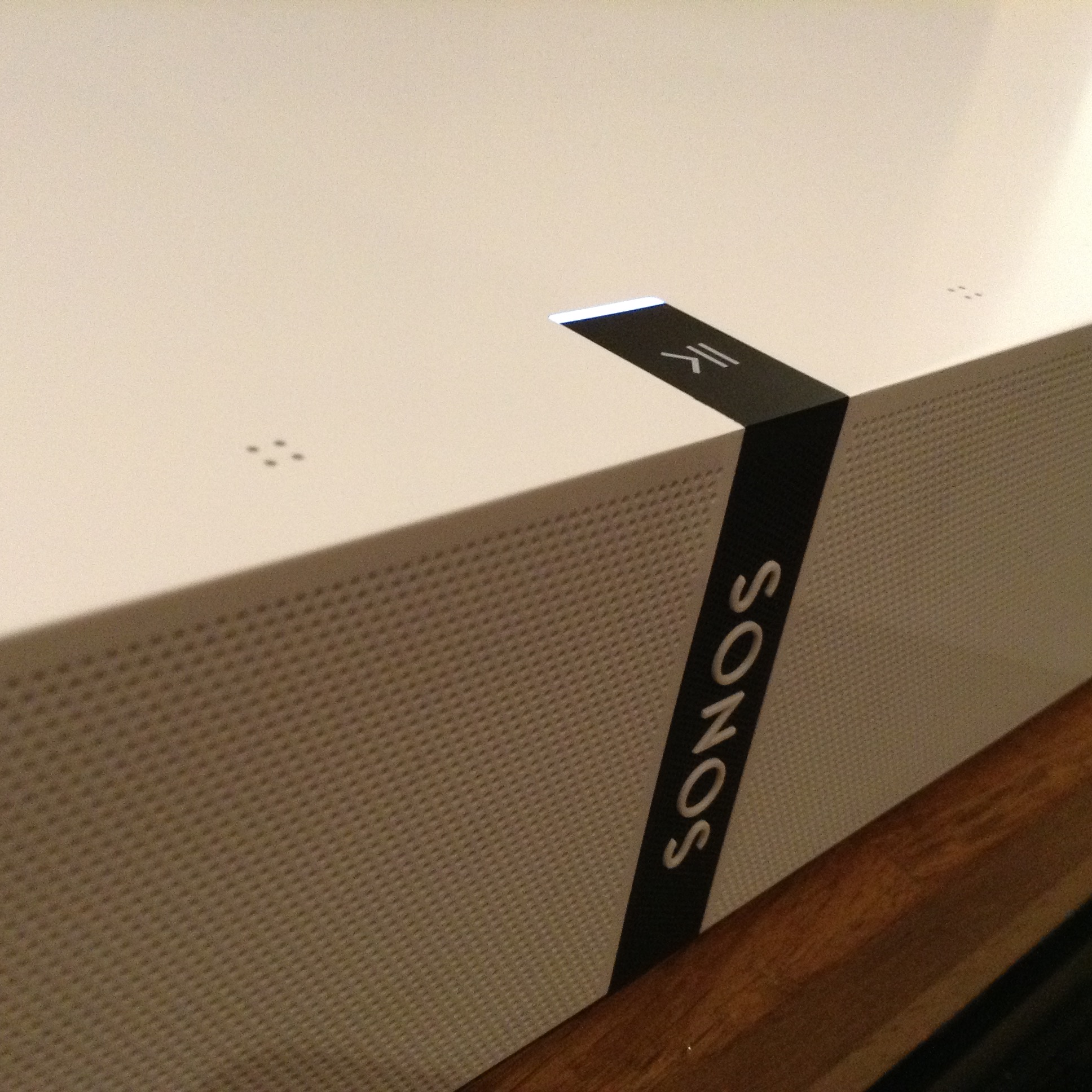 The Playbase features newer style controls as seen on Play:5 Gen2. Touch control volume -, + and Play/Pause/Skip Track can be found in picture 1. The Connect button is shown in picture 2. Whilst the Sonos Playbar in picture 3 uses buttons towards one side, allowing for the same level of control as the Playbase.
The connections are still very similar between the 2 products. Uncomplicated and straight forward. You can find power, ethernet in (or out, to feed other devices with an Internet connection.) and optical in (to take the sound directly for your TV or Sky/Virgin box).
So what do they sound like...?
We love our job and we are fortunate to have comfortable demonstration rooms, which we can use to evaluate Hi-Fi products and so that our customers can hear the product for themselves so they can make an informed choice when buying.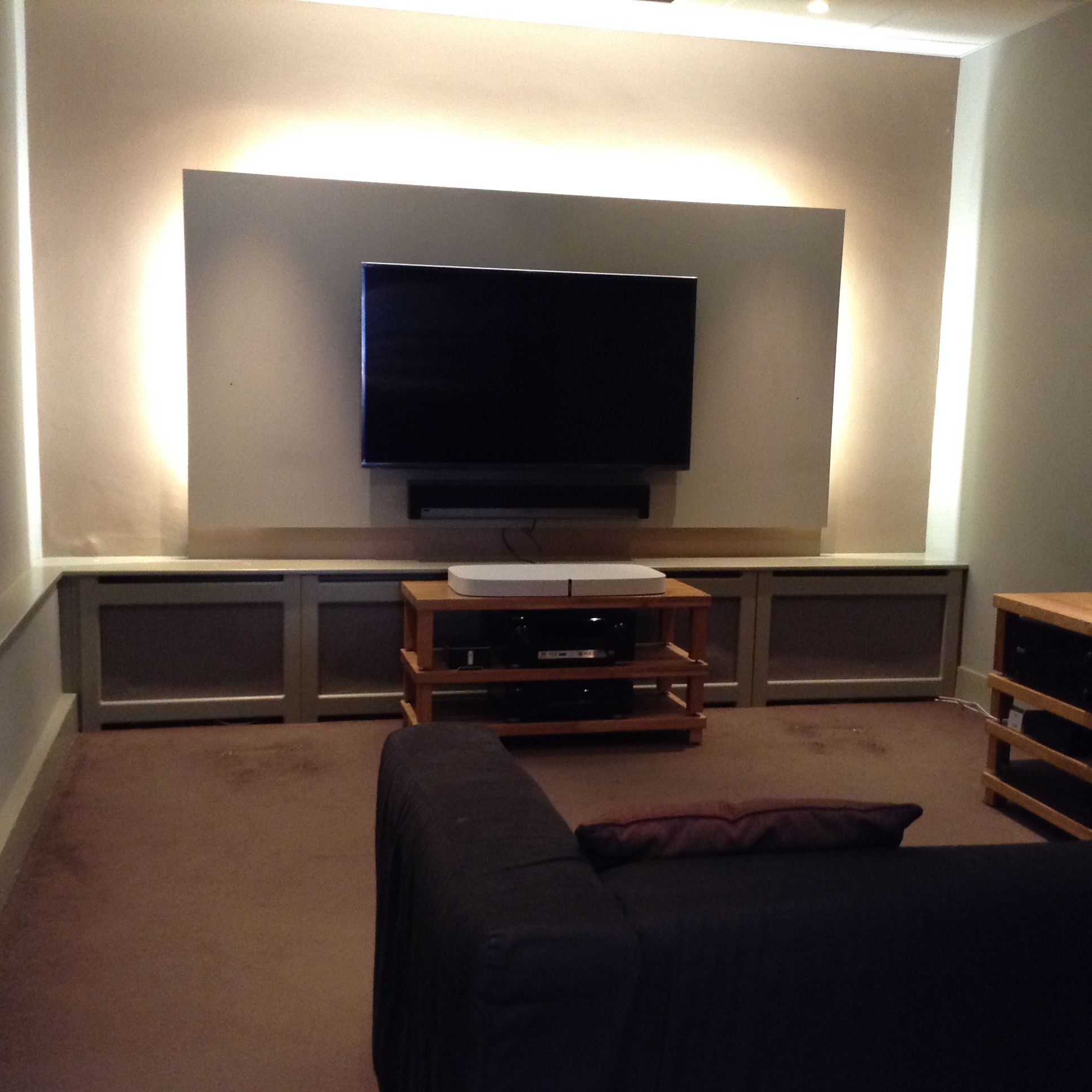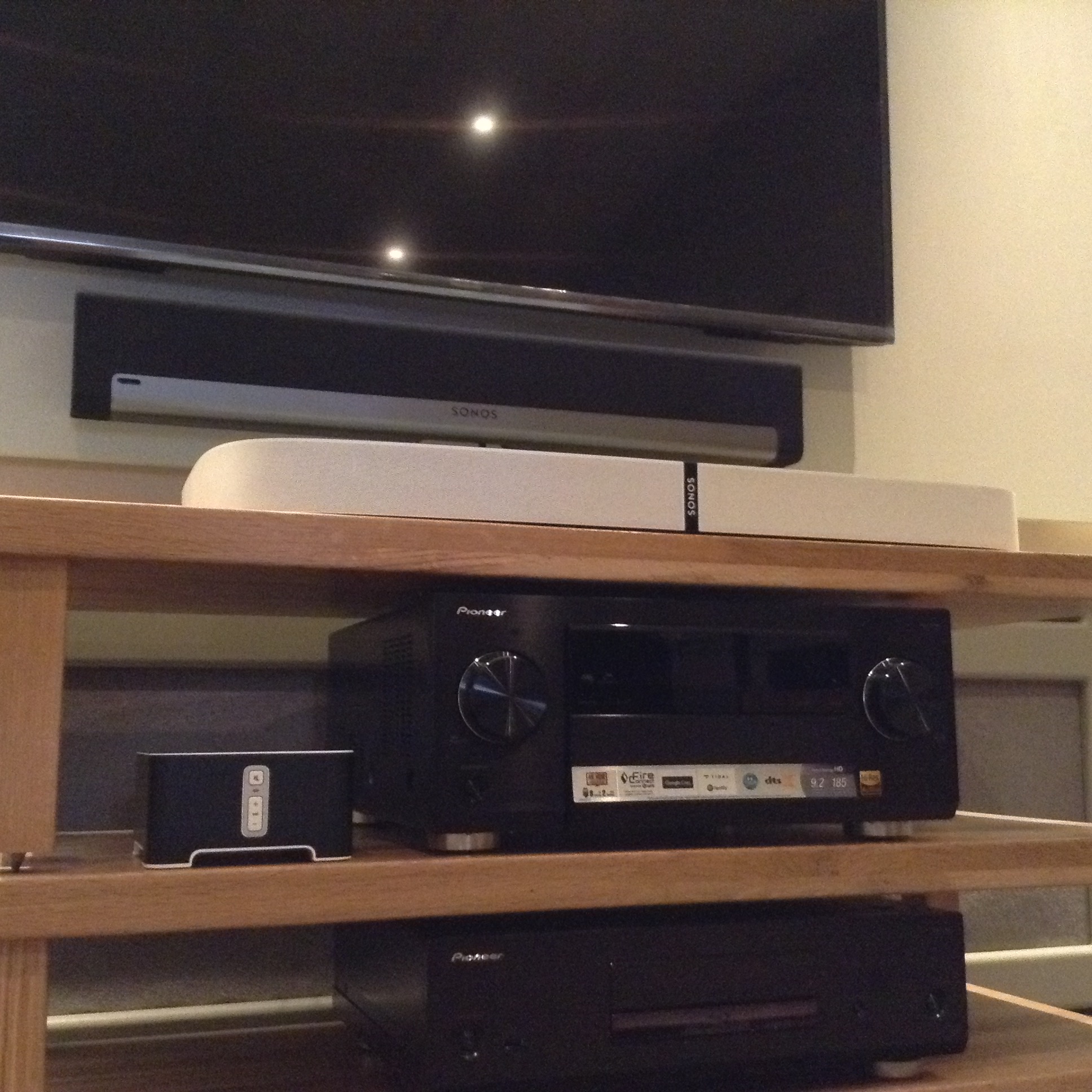 After our comparative listening session we found that both are not surpisingly excellent performers. The Sonos Playbar gives a wider more detailed sound presentation whilst the Sonos Playbase has better depth of bass, However this is just our opinion, what matters most is yours, so why not come and listen and find out for yourself.
SONOS products are available from the following branches of Audio T:
Brentwood, Brighton, Bristol, Cardiff, Cheltenham, Enfield, Manchester, Oxford, Portsmouth,
Preston, Southampton, Swansea, Swindon
Many thanks.
Simon, John & Claire - Audio T Enfield
Tel:0208 367 3132