We have taken delivery of the DTS Play-fi driven Arcam rPlay music streamer and we're going to show you all the components and tell you how it works.
The rPlay comes in a neat box with general information on the back. Everything is securely packed inside> Inside you will find the rPlay streamer, PSU (with 4 interchangeable plugs), ethernet cable, Wi-Fi antenna, stereo Interconnect, digital coaxial cable and user manual.
The styling is slick and uncomplicated, with just 2 LEDs and 2 Buttons on show.
On the back you will find a power input, power switch, Wi-Fi antenna input, ethernet input, reset button, WPS button, USB + Micro USB upgrade ports, Digital Coax output, Stereo (variable volume) output and a Stereo (fixed volume) output.
We have decided to use Chord's Clearway Analogue Interconnects with Chord's C-Stream Ethernet cable to get it connected.
Setup was very easy, just download the DTS Play-Fi App, Plug in the Arcam rPlay with ethernet cable and the device was found. The app even prompted an update, which was completed with no issues. (we would recommend restarting by switching on and off after the update has completed).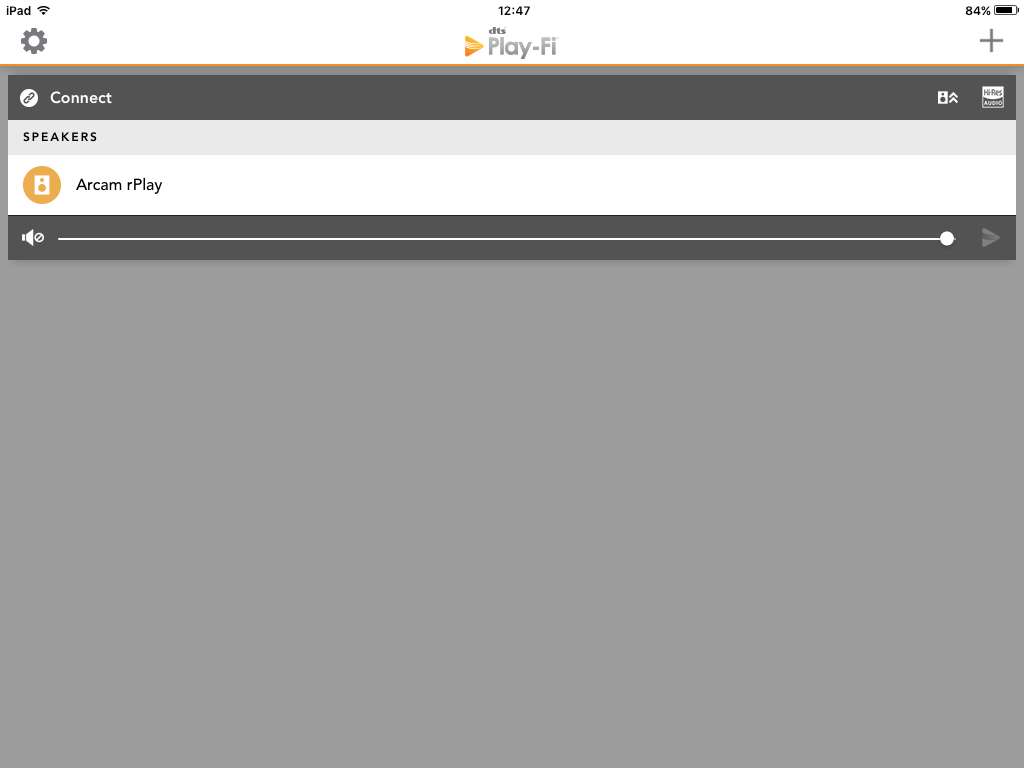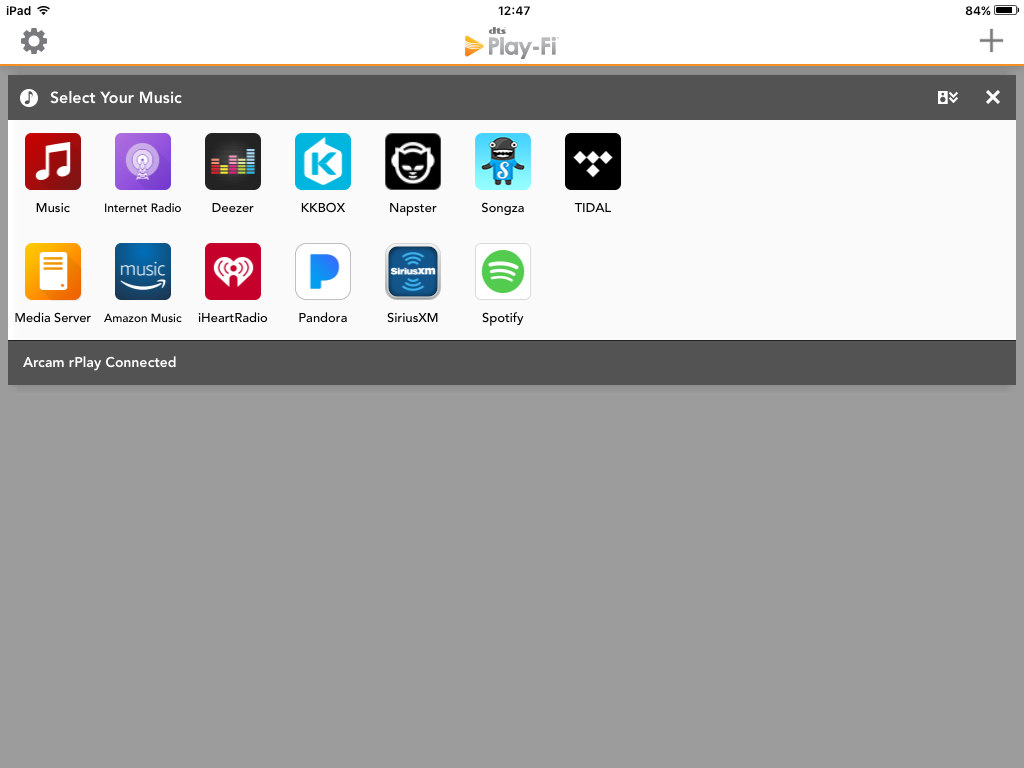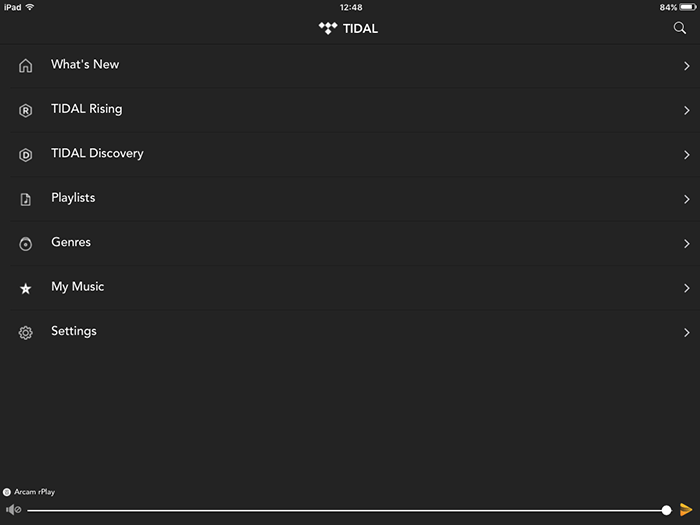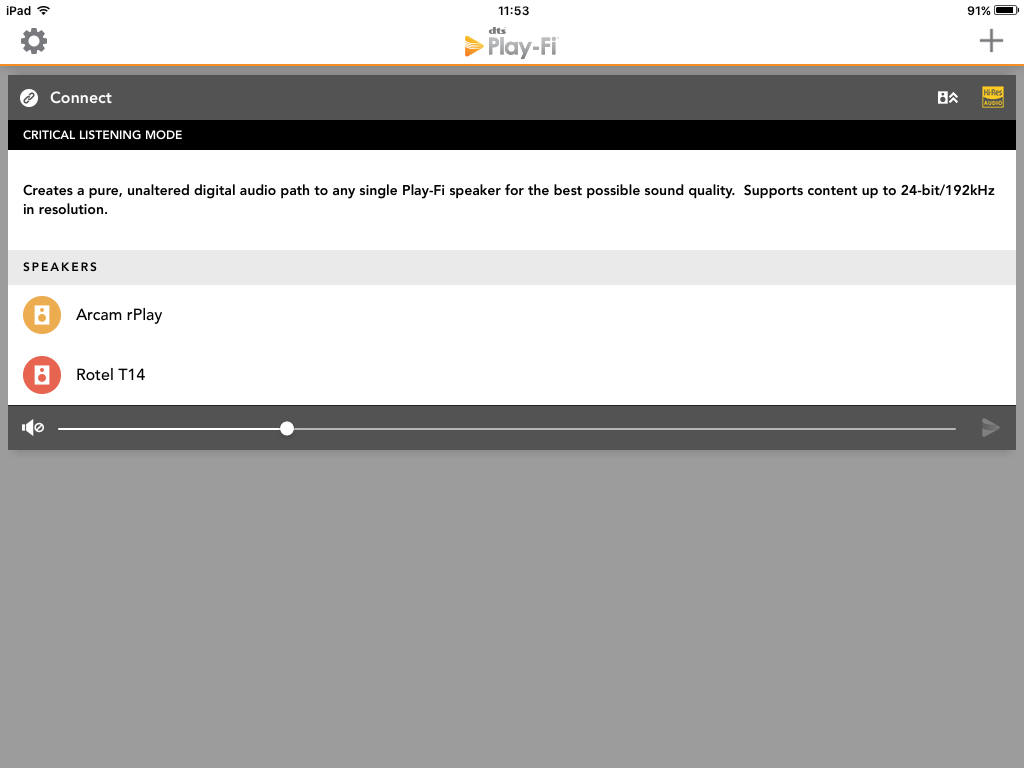 After you have selected the Arcam rPlay as the speaker, you will see the below showing the available streaming services and functions.
Tidal is neatly included into the Play-Fi app without the need to exit into the dedicated Tidal app.
Spotify Connect enables you to use the Spotify app to control your music.
Below shows the Hi-Res button engaged, which is referred to as Critical Listening Mode to enable up to 24bit/192KHz file playback.
The Arcam rPlay music streamer offers a great step up in performance (including 24bit/192khz file support) over its closest rival the Sonos Connect, with excellent control via the DTS Play-Fi app.
Book your in store or home demo today at Audio T Enfield
We look forward to seeing you.
Simon, John, Claire & Mahmood.
Arcam Hi-Fi Products are available at the following branches of Audio T:
Brentwood, Bristol, Cardiff, Cheltenham, Enfield, Manchester, Oxford, Portsmouth, Preston,
Reading, Southampton, Swansea, Swindon